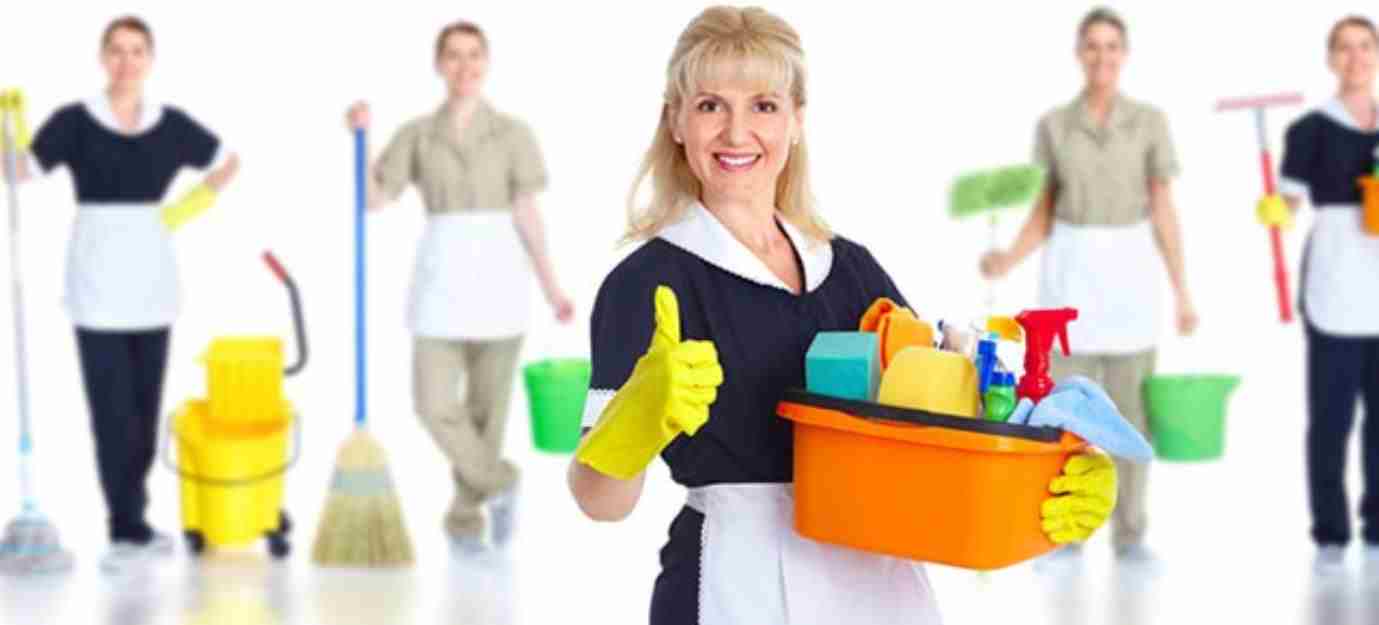 26 Sep

Hiring Cleaning Services: What to Look Out For

Working in a clean office is associated with a number of benefits. Similarly, coming back to a clean home after a long day's work is something that people desire. However, with a hectic schedule involving long hours of work, it is possible that you are left little energy, will, and time to handle the housekeeping tasks by yourself. It is difficult to find time for regular cleaning, let alone, the less frequent carpet and appliance cleaning. That is why the services of a good housekeeper or cleaning company like TotalClean Solutions are handy. To get the best from such companies, here's what you should pay attention to when you are considering possible candidates for hire.

Training of Staff

Cleaning companies invest in hiring and well-trained staffs. They also tend to arrange their own training. Nevertheless, training should be continuous; thus you should seek information on the frequency with which the company trains its staff. The training shouldn't just be on the cleaning techniques. They should also have updated knowledge on technologies, trends and new products in the industry. They should also be up to date on the hygiene standards and legislation as well as be trained on health and safety.

Customer Service

It goes without saying that the company's customer service quality should be high. Take note of the treatment you get right from the first point of interaction with the company. If possible, have a brief interaction with one or some of the cleaning staff to get a feel of the quality of customer service to expect. You should settle for a company that is customer-oriented; that goes out of its way to understand its customer's needs and meet them the best way possible. Professionalism should feature in every service they offer. One important aspect of ensuring a customer is satisfied and able to use the service conveniently is matching the service to their schedule. Therefore find out if the company you are considering can fit your schedule.

Capability of Handling 'Tough Jobs'

A cleaning company, like TCS Cleaners Southampton and TCS Cleaners Portsmouth, which provide the basic cleaning standard will keep your house clean, but it's better to seek a company that offers a variety of services including the deep cleaning tasks. You want a company that can clean the floor, carpets, and windows, as well as provide additional services such as odor removal. This way, you get a thoroughly cleaned house using a single company instead of having to look for different providers for your various cleaning needs.

Cleaning Products

You need clarity on who is responsible for providing the consumable cleaning products. Confirm whether these will be covered by the price you pay for the service. Further, environmental conservation concerns have taken root and are finding increasing importance in households. If this is a major concern for you, you should find out how green the company's practices are. Do they use eco-friendly cleaning products? What is their view about water and energy conservation? How have they embraced recycling? These are questions you should ask about the company and its practices before you hire them.

Always remember to exercise caution when you are looking for a trustworthy cleaning company that will keep your home spotlessly clean and affords you some time to relax; all these without compromising your peace of mind.